Restaurant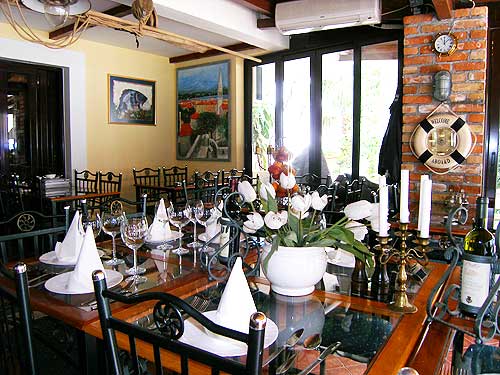 Oaza hotel is located in a zone with rich historical past which had a big influence on our choice of cuisine and large variety of menu items.
Here you will find a unique atmosphere which often creates unforgettable social experiences during the day and in the evening accompanied by a priceless view and affordable prices.
You will have a chance to taste fish and seafood specialties, grilled meat, famous Italian recipes and know domestic wines. For desert we suggest tasting our homemade cakes and ice scream.
Your stay at the restaurant will be pleasant in the company of our professional staff fluent in English, Italian, German, and Russian.
We will be welcoming you at Oaza restaurant with known charm in a new, modern, and redesigned ambience, at Slovenska obala 27.