About the hotel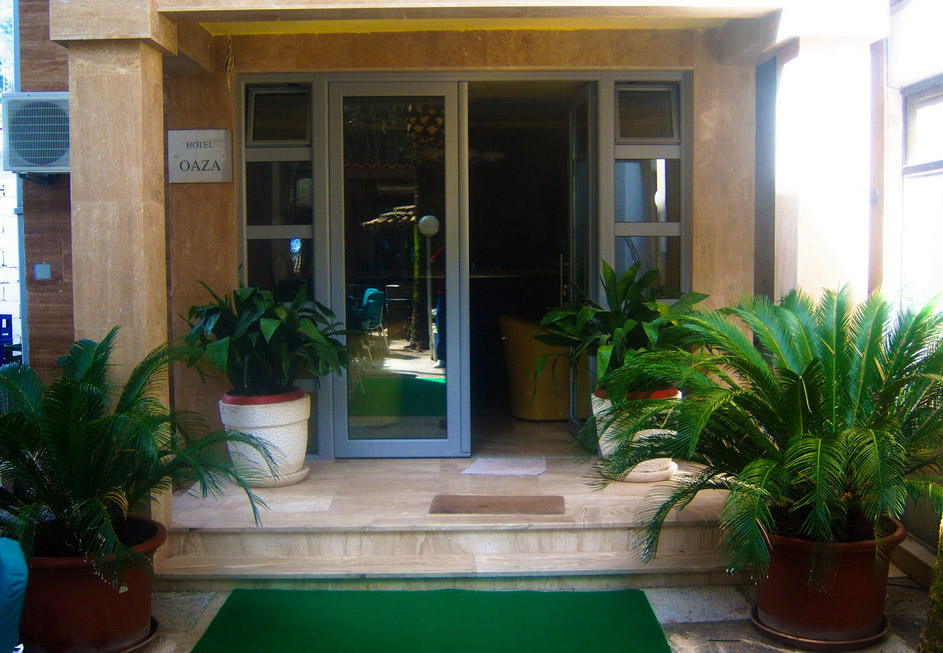 Decades of existence, a number of historical facts, multiple cultures, tradition, and flexibility when it comes to achieving guest satisfaction, are all factors which have been attracting guests to stay at Oaza hotel for all these years.
Oaza hotel approaches its 40 years of operation with confidence knowing that it still possesses a great number of characteristics which inspire our guests to keep coming back. The success of our business is a result of meeting the world criteria in terms of hospitality while offering diverse services to meet even the smallest needs of our customers.
You will be welcomed by a highly trained, multiple language speaking, personnel, available to you at any time of the day. Apart from our well known service quality our hotel is also situated at a perfect location for our guests. You will always be in the center of action during summer fests and events at 150 meters away from the Old Town, and 50 meters away from the marina and Slovenska beach.
We accept payment by cash or credit card (Visa, Visa Electron, MasterCard, Maestro)
We wish you to have a pleasant stay with us.